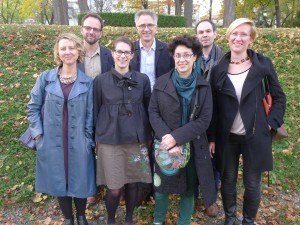 JAMES MARK, University of Exeter, UK
My previous work has focused on the social and cultural history of state socialism in central-eastern Europe, the politics of memory in the area during both socialism and post-socialism, or has aimed to connect the region to broader global histories and processes through transnational and comparative methods.
As part of the Socialism Goes Global project, I am particularly interested in examining how cultural historical approaches to the study of this so-called 'Second-Third World' relationship can shed new light on both the rise and fall of state socialism, the evolution of globalisation in the second half of the twentieth century, and the experience of living in a socialist system during the Cold War. To this end, I will be investigating a range of themes: the intellectual production of the idea of a "socialist world", and its eventual unravelling, across a range of intellectual, expert and professional fields; the encounter between eastern bloc and 'global South' in the work of e.g. travel writers, students, journalists, exiles, photographers, historians; and the representation and uses of narratives and images from the 'global South' in eastern European socialist culture.
KRISTIN ROTH-EY

, University College, London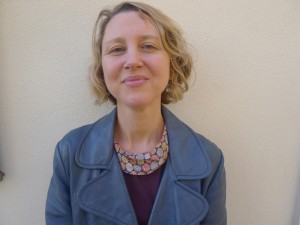 I am a historian of the Soviet Union with a particular interest in the complex constellation of politics, institutions, social practices, and technologies embedded in the term "Soviet culture." My first book, Moscow Prime Time: How the Soviet Union Built the Media Empire that Lost the Cultural Cold War (Ithaca & London, 2011) explored Soviet culture's encounter with the postwar media age via a multi-layered analysis of radio, cinema, and television.
In this project, I am interested in the USSR's efforts to export its model of cultural/media modernity across the "third world" (including infrastructure development and technology transfer, ethics/ideology, professional training, and diplomatic activity) and Soviet "soft power" institutions and programs (Radio Moscow, Sovexportfilm, etc.) I also plan to explore the domestic (Soviet) reverberations of the USSR's "third world" engagement; more specifically, in light of the increasing mass mediatization of everyday life under late socialism, I am interested in the uses of "third world" imagery and narratives in Soviet culture and politics.
PAUL BETTS, University of Oxford, UK
I am a Professor of Modern European History in Contemporary European History. I am the author of several books and numerous articles on 20th Century German history. My most recent book, Within Walls: Private Life in the German Democratic Republic, was published by Oxford University Press in 2010, and received the Fraenkel Prize for Contemporary History from the Wiener Library.
In this project I am exploring how socialist solidarities were constructed between Eastern Europe and Africa from a variety of perspectives. While Eastern European socialist states often looked to build links to newly decolonised African states around the themes of development and modernisation, I am also interested in how tradition — and in particular the defense of tradition — played a key role in shaping these cultural contacts in various ways, as seen in the fields of anthropology, archaeology, history, photography, education, film, music, anti-apartheid and even human rights. How these diverse practices became an alternative form of transnational encounter and intercultural exchange is the main focus of my initial research.
STEFFI MARUNG, Leipzig University, Germany
In a general sense, my curiosity concerns "not so obvious" encounters between societies and people in a long 20th century and efforts to make sense and manage those entanglements. In that regard I am interested in the history of knowledge as well in the history of spatial formations, including political and cultural projects. Geographically my reserach refers to Eastern and East-Central Europe as well as to Africa, with my current project on the history of Soviet African Studies during the Cold War. In my previous research I have investigated the transformation of border regimes in the context of EU eastward enlargement after the fall of the Iron Curtain. More recently I have started to contribute to a transnational history of East Central Europe since the mid 19th century, as well as to a comparative and entangled history of area studies since the late 19th century.
In this project I am mainly interested in the emergence and circulation of concepts of a socialist modernity in its plurality. To me, it is indispensable to systematically integrate Southern perspectives into a history of global socialism(s). I want to explore, how particularly scholars, experts and journalists from both sides have tried to develop a suitable mapping of the turbulences of the 20th century and to understand, appropriate and manage East-South-encounters.
I specialise in modern history of Poland and East Central Europe. My interests include twentieth-century social sciences, international development, social history of communism and Polish-Jewish relations.My new book project deals with the intellectual history of East Central European involvement in the making of the non-Western world between the late 19th century and 1960s. It investigates the role of Warsaw-based social scientists in shaping Eastern European debates on population, migration and capitalism and further, in transforming this locally produced knowledge into development policies for the so-called "Third World."
PÉTER APOR, Institute of History, Hungarian Academy of Sciences
My previous research has focused on the social and cultural history of the socialist dictatorships in East Central Europe. I was interested in how "socialism" was made sense of by various socio-political groups as a particular system of modern progressive politics, culture and temporarility.
In this project, I will focus on how the emerging globalized culture of revolution helped to make sense of a new socialism in East Central Europe. I am particularly interested in how these encounters enabled ways of thinking about geo-cultural regions, non-capitalism, criticism of consumption, democracy and concepts of historical time. Further, I seek to understand the legacies of the culture of global socialism: how it was reshaped during the demise of the socialist dictatorships and in what ways it can impact upon post-socialist societies.
RADINA VUČETIĆ, University of Belgrade, Serbia
My primary academic interest is in Cold War History and Cold War Culture. I am particularly interested in cultural diplomacy and the relationship of art, popular culture and politics, with a focus on socialist Yugoslavia. At present, I am working on censorship in Yugoslavia and Yugoslav cultural encounters with the East, West and the Third World.
As I have been working on and researching art, popular culture, media, youth movements, and soft power, I can bring my expertise to various fields of this project. My previous work on Americanisation, anti-Americanism and globalization could help in understanding the transfer and reception of ideas, values and culture between the "First", "Second" and the "Third World". My work on cultural influences from the East and West to Yugoslavia, could make solid ground for future work on the transfer of both cultural concepts (Eastern and Western) to the Third World, especially because of the importance of Yugoslavia as one of the leaders of the Non-Aligned movement, and as a specific country between East and West. As part of the Socialism Goes Global Project, I will be investigating a range of themes: transnational solidarity, transfer of culture and cultural encounter with the Third World (film, photography, exhibitions, music), soft power and cultural diplomacy (e.g. Zagreb Trade Fair: a meeting point of the First, Second and the Third World).
ALENA ALAMGIR

, University of Oxford, UK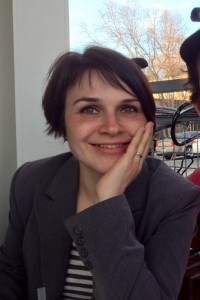 I am a historical sociologist interested in the period of late state socialism. My dissertation, Socialist Internationalism at Work: Changes in the Czechoslovak-Vietnamese Labor Exchange Program, 1967-1989, won the 2015 Theda Skocpol Dissertation Award from the American Sociological Association's Section on Comparative and Historical Sociology, as well as the 2014 Anne Foner Prize for the Most Outstanding Dissertation from the Sociology Department at Rutgers University, from which I received my PhD degree. In this PhD dissertation, I used the Vietnamese-Czechoslovak labor training and exchange program as a lens for studying the transformations of the Czechoslovak state, especially in regard to its status as the provider of welfare, and the issues of gender and race in late state-socialist Czechoslovakia.
NATALIA TELEPNEVA

, University College, London

I am a historian of Soviet foreign policy with a particular interest in Warsaw Pact interactions with the African elites. In 2015, I completed my PhD dissertation at the London School of Economics, entitled, "Our Sacred Duty: The Soviet Union, the Liberation Movements in the Portuguese Colonies, and the Cold War", which investigates Soviet policy towards the MPLA in Angola, FRELIMO in Mozambique, and PAIGC in Guinea-Bissau between 1961 and 1975. For my PhD, I used documents from Russian and Eastern European archives to explore the transformation of Soviet policy in Africa and to highlight African agency in the Cold War.
I am now working on issues related to Warsaw Pact military and intelligence cooperation in the Third World with a particular focus on Africa. My long-term project aims to consider Soviet developmental assistance in sub-Saharan Africa in the 1970s and 1980s in the context of a more general debate about the need for economic reform and "perestroika" in the USSR.
BOGDAN C. IACOB

, Institute of History (Hungarian Academy of Sciences)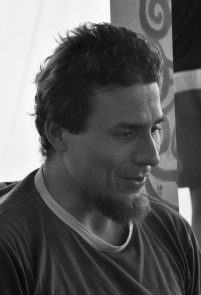 I am an historian working on the intellectual and institutional history of epistemic communities in East Central and Southeastern Europe. My dissertation "Stalinism, Historians, and the Nation. History-Production in Communism Romania 1955-1966" received "Best Dissertation Award" from Central European University Doctoral Committee (2011/2012). I am currently working on the transnational history of state socialist experts in the context of the Cold War. I focus on East European doctors' roles either within the World Health Organization's disease eradication programs or in bilateral agreements of technical assistance and aid with Global South countries. I consider that medical international conceptualizations from Eastern Europe and the Soviet Union were part and parcel of socialism's postwar global vision alterative to the West's. Though my initial case-study is Romania, I am situating it in a comparative framework, looking at other healthcare exports from Eastern Europe to the developing world.
ERIC BURTON

, Research Associate, University of Exeter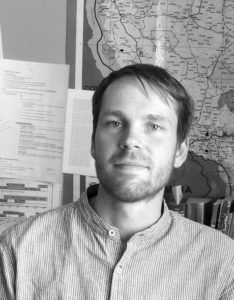 My work, situated between the fields of global history and African studies, has focused on social dimensions and cultural exchanges in the colonial and postcolonial periods. My PhD dissertation deals with relations between Tanzania during the ujamaa era and the two German states between 1961 and 1990, analysing experiences of educational migration and agency in development work. This paved the way for a closer examination of cooperation and competition between different socialisms during the Cold War. Current publications on these themes include the edited volumes Socialisms in Development (2017, Austrian Journal of Development Studies Vol. XXXIII/3) and Journeys of education and struggle: African mobility in times of decolonization and the global Cold War (forthcoming, Stichproben. Vienna Journal of African Studies).
In this project, I will be investigating East-South relations through the prisms of labour and gender – including the cooperation between trade unions and women's organizations as well as questions of work regimes, discipline, and incentives in co-constructed spaces of interaction.
MIKULA PESTA

, Research Associate, University of Exeter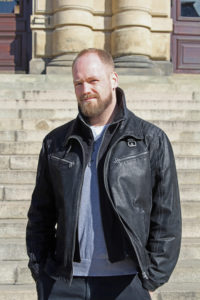 As an historian, I specialise in the history of European extra-parliamentary left and in the left-wing terrorism and political violence in the 1960s-1980s. In my PhD thesis, I investigated the transnational terrorist network in Western Europe, the interconnectedness of individual militant organizations, mutual ideological influence, or the import of the ideas of irregular fight from the Third World.
In this project, I focus on the military contacts between Czechoslovakia (Central Eastern Europe) and the African and Asian countries and national liberation movements, including the education of the military personnel both in Czechoslovakia and in the Third World. Furthermore, I research the efforts of Czechoslovak secret services in particular in African countries and Czechoslovak cultural propaganda towards the Third World.