Socialist Worlds on Screen: Beyond Black and White Film Festival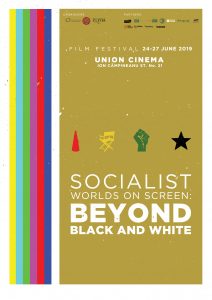 Venue: Union Cinema, Ion Campineau Street No. 21
Dates: 24-27 June 2019
The history of internationalism was quickly forgotten following the fall of socialist regimes in Eastern Europe. But now these stories are surfacing once again, fascinating a new generation alive to conflicts over peoples and cultures on the move in today's global order and seeking fresh takes on the past. This festival presents a rich and exciting range of films inspired by ideas of revolution, national liberation, and solidarity between socialist Eastern Europe and the Global South. We bring the Romanian audience stories from Cuba, Angola, Kyrgyzstan, Mauritania, and the former Yugoslavia—stories that explore belonging, border-crossing, and belief in radical change. Several of the directors featured were themselves internationalist migrants in the socialist era—men and women from the Global South who brought their talents to the socialist East. All bring visions of socialist worlds that shatter the easy black and white categories of the Cold War and raise important questions about what it means to be international, and in solidarity, then and now.
The event is organized within the project "Socialism Goes Global: Connections between the 'Second' and the 'Third' Worlds" an initiative implemented by Universities of Exeter, Oxford, Leipzig, Columbia, Belgrade, University College London and the Hungarian Academy of Sciences. The project is funded by the Arts and Humanities Research Council (UK). The curator of the festival is Prof. Kristin Roth-Ey (UCL).
The festival's partners are: the Romanian National Film Archives – Cinemateca Română, British Council, French Institute (Bucharest), La Cinémathèque Afrique, Russian Centre for Science and Culture, Embassy of Cuba in Bucharest, 'Respiro'- Human Rights Research Centre and Association ArtViva.
Media partners: Radio Romania Cultural, Scena9, Agerpres, Contributors.ro.
The films will be subtitled in Romanian and English or French. Each film will be introduced before the screening by a special guest.
Further information here and the full program can be viewed here
Follow us on Facebook
---
Historicizing "Whiteness" in Eastern Europe and Russia
Venue:   Institute for Political Research, Spiru Haret street no 8, Bucharest, zip-code 010175
Date: 25-26 June 2019
Over the last decade, issues of migration both out of and into Eastern Europe have brought questions of "whiteness" and its "defence" into the public language of the region. Populists of different political stripes have presented their countries as protectors of traditional European whiteness against a multicultural West. This is in fact quite an unusual phenomenon: race in general and whiteness in particular have for the most part been hidden discourses, absent from mainstream political or cultural thinking about the area itself. At those moments when race did come to the fore, it was often externalised as a phenomenon which adhered only to the western and/or the capitalist imperialist other.
Yet, as some have argued, whiteness has been fundamental to Eastern European history and even the very conception of the region since the 19th century. Anikó Imre referred to Eastern European nationalisms 'unspoken insistence on their whiteness'. Some have posited a regional identity based on the in-between-ness born of a fragile or frustrated whiteness: such an identity might be allied with the privileged whiteness produced by European imperialism and the global colour line to which it gave rise, whilst also being ambivalent towards, or sometimes excluded from, the projects and institutions from which the power of whiteness has stemmed. While critical theories of race and whiteness emphasise the idea that, in Charles W. Mills's words, 'white supremacy was global', eastern Europeans' ability to fully exploit being racialised as white has arguably been more conditional, as a result of the peripheralisation of the region itself.  Yet it was visits to Eastern Europe that prompted W.E.B. Du Bois to redefine his thinking about race. He observed ethnic relations in the region and understood that race problems were not only about colour.
Despite the growing number of critical histories of whiteness both on a regional and global level, there has been little academic engagement with such questions in the study of Eastern Europe, the Russian Empire and the USSR. This workshop seeks to explore the role that whiteness has played in the articulation of identities from a historical perspective – roughly from an age of high European imperialism in the mid-19th century until the present. We encourage contributions which explore the multiple conceptualisations of whiteness in national spaces, intercultural transfers and transnational impacts across the region, whether this be Central Europe, South- or North-Eastern Europe, Russia or what is now the "post-Soviet space".
Final Programme, please click here
Africa, Eastern Europe and the Dream of International Socialism: New Perspectives on the Global Cold War
Venue:   European Studies Centre, St Antony's College, University of Oxford
Date:   28-29 October 2016
Further information and final programme here
Socialist Internationalism: Histories and Afterlives
 Click here for the full programme from our recent conference, a collaboration between Socialsim Goes Global and Fudan University, Shanghai, which took place on 9 – 10 September, 2016.
Global Circuits of Expertise and the making of the post-1945 world: Eastern European and Asian perspectives
Venue: Columbia University, Harriman Institute
Date: 29 and 30 April, 2016
Conference report, please click here
Labour Mobility in the Socialist World and Its Legacies – a workshop
Venue: European Studies Centre, St Antony's College, University of Oxford
Date: 19-20 May 2016. 
We are interested in papers that map and analyse socialist circulations and encounters, particularly those focusing on the migrations of blue-collar workers on the one hand and experts and technicians on the other. 
Final programme here
GLOBAL HISTORY OF THE ANTI-APARTHEID MOVEMENT
Date: Friday, 11 March 2016 – 1:30pm to
Saturday, 12 March 2016 – 1:30pm
Venue: European Studies Centre (11 March) and Maison Francais (12 March)
ALTERNATIVE GLOBAL GEOGRAPHIES, Imagining and Re-Imagining the World late 19th century – present day
Venue: Leipzig
Date: 13 – 14 November 2015
Conference programme Leipzig 2015 FINAL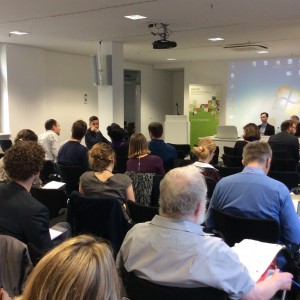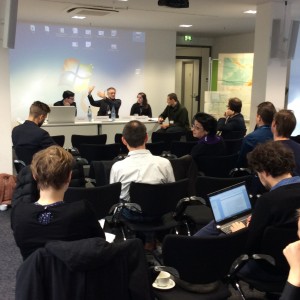 In contrast to public claims of the early 1990s, space and geographies have not lost their central role in defining an ever more globalized world. We still live in territorialized spaces: not only in the narrow sense of states and societies that reside within their borders, but also geographies and spatial formats on regional and world scales. Research in the aftermath of the spatial turn in the humanities and social sciences is increasingly drawing our attention to the importance of understanding large-scale spatial dynamics for global history.
(Photos: Catherine Devenish)
ALTERNATIVE ENCOUNTERS: The 'Second World' and the 'Global South', 1945-1991
The project's first conference, 'Alternative Encounters: The 'Second World' and the 'Global South', 1945-1991'  was held at the Imre Kertész Kolleg, Jena, Germany, in  November 2014. Click here for the Programme.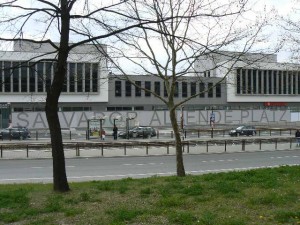 Photo of Salvador Allende Platz, Jena: Péter Apor
Photos: Daniela Gruber
Further conferences and publications will follow. Follow us through this site,  or on Twitter, to be informed of future developments.